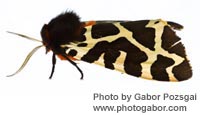 This website has been mothballed.
It is no longer being updated but we've left it here for reference.
About
The Living Field project carries out demonstration and outreach in the biology and environment of cropped land. The project is inclusive, self-organising and grows according to needs and opportunities.
Purpose
The Living Field is an outreach and demonstration project supported by the James Hutton Institute.
It has a range of facilities including a demonstration garden, study base and web site. It interacts with local organisations to improve and spread knowledge of plants, soil and the farmed landscape.
The Living Field is funded by charitable organisations and supported by the Scottish Government through the James Hutton Institute.
Landscape and region
The Living Field is based near the Tay estuary in an area of cereal and mixed farming.
It aims to cover the habitats of the lowland, maritime croplands around Scotland's coasts. They are called maritime (being close to and influenced by the sea) to distinguish them from the continental croplands of central Europe and beyond.
The project is extending its coverage of landscapes following the formation of the James Hutton Institute in April 2011. 
Community garden
The garden, open since 2004, was constructed from a corner of farmland. It was designed to support, in a small area, a range of habitats including cropped field, hedge, copse, meadow, pond and ditch.
The garden's main purpose was to support wild plants that have been part of the maritime croplands for thousands of years, but which have now become rare or nearly extinct in this region.
The great diversity of plants in the garden, well over 200 species, has in turn become a base and oasis for insect life. 
CD and download
The second achievement, after the garden, was to produce a CD designed to complement the curriculum for ages 5-11 in Scotland's schools. It contains more than 300 pages of images, sounds, games and activity sheets.
The CD was a joint effort between institute staff (of the then SCRI) and seconded teachers. It is still used and downloaded free of charge both in the UK and overseas.
Research and reference
The garden and the Living field archives increasingly provide plant and insect material for university teaching and research. This small piece of land harbours an unusually large number of plant species and their associated insects – necessary for developing recognition and taxonomic skills.
The garden hosts annual displays of cereals - this year emmer, spelt, red and bread wheat, rye, barley and bere, oat and black oat. A major collection of forage and wild legumes began in 2012 in the west garden. The collections of dye and medicinal plants continues to grow.
Web site
This web site, reorganised in 2010, aims to bring Living Field activities to a wider audience. Its What's New page is linked to events in the seasons and shows the close ties that have always existed between plants, land and people.
The Garden pages show the habitats and displays in the garden and study base and give a regular update of what's growing and flowering. Play online allows you to download the Living Field CD and use the ASIS weed database.
People and Projects highlights the growing collaborations with artists, photographers, societies and students. The science pages take a deeper look at how the croplands work to produce food and other materials.
The '5000 years' project examines the food and materials, both imported and home grown, and the risks to the croplands from the first agriculture in the stone age to the present and into the future.
Demonstration
The creation of the garden as a species-rich corner of farmland is a permanent demonstration that (a) much farmland biodiversity is now very rare, (b) that biodiversity has both economic as well as aesthetic uses and (c) that it can be supported by small oases of varied habitat, until farming as a whole alters its methods to allow biodiversity to flourish and function more widely.
In addition, each year the garden and web site host demonstrations of specific groups of plant or uses of plants. Examples include modern and heritage cereals and their products, dye plants and plant dyes and (for 2012) medicinal plants.
Who does what
The Living Field is inclusive, allowing interest, knowledge, skills and involvement to grow with minimal formal direction. Many people have made their own contributions, often out of hours and sometimes from their own pockets.
The project is presently coordinated by a small group of Institute staff (see contacts at the end of the page.) The challenge is to keep together the human community of the Living Field, while the project expands to gain enough new funding to sustain itself over time and to extend its influence to more people, countries and ecosystems.
Origins and name
Origins The Living Field project arose in 2001 out of a series of science roadshows, in which scientists met the public in hands-on demonstration and discussion of biodiversity and gene flow. A small grant in 2002 allowed us to appoint a first education officer working one day a week to develop teaching materials, and then to host the secondment of a teacher. Other grants followed.
Name The Living Field project was named in reaction to the notion that agricultural fields are dead industrial deserts and that's all they need to be for high economic productivity. The project aims to demonstrate that economic activity in the croplands relies on plants, microbes, invertebrates and higher animals – as well as human ingenuity - for its continued survival.
Funding
The financial support from charities, trusts and public funds reached around £120k in total by 2011. In 2006, the Sustainable Crop Systems research project, funded by the Scottish Government, allowed for part-time input of an SCRI staff member to assist in the public understanding of science. Staff input remains limited – there are no full time staff dedicated to the project. Summary of charitable grants: 
Community Garden open to the public all year since 2004. Funding: Biotechnology and Biological Sciences Research Council (BBSRC); Perth and Kinross Quality of Life Trust.
CD released in 2005. Funding: Scottish Education Department; the Mylnefield Trust.
Study base next to the garden, completed 2007, with two linked cabins, equipped with computers and microscopes. Funding: Biodiversity Action Grants Scheme; the Mylnefield Trust.
Beyond the Classroom Initiative developed jointly with teachers. Funding: Mylnefield Trust; Excellence in Education through Business Links.
Website. Initial funding: MacRobert Trust.
Virtual farm 2010-2012 – scoping and initial formulation of a web-based interactive project on field management. Funding: Mylnefield Trust, £15k.
Water in crops and food 2011-2012 - display and teaching materials. Funding CREW (Centre of expertise in Waters), £10.
Contacts
Coordination, garden, visits and general enquiries - Gladys Wright. Development - Graham Begg. History, web site and scientific direction - Geoff Squire. The James Hutton Institute farm – Euan Caldwell.
The garden is currently tended by GW, GS, Paul Heffell from the farm, Linda Ford,  Jackie Thompson and various helpers.  The many other people, both institute and external, who have worked on the Living Field project are here acknowledged with grateful thanks.