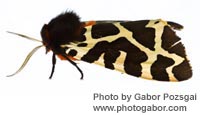 This website has been mothballed.
It is no longer being updated but we've left it here for reference.
Living Field CD / download
The Living Field CD is a combination of illustrations, animations and interactive lessons.
It contains more than 300 pages of high quality images, sounds, games, and activity sheets designed to enhance and enrich pupils' knowledge and interest. Its aim is to enhance the 5-14 curriculum.
The CD can be freely copied or downloaded for educational use.
Linking science and the environment 
Part 1 Introducing Living things: plants and animals. Primary 1-3, Age 5-7, Level A/B
Part 2 Living on earth: plants, animals, minibeasts. Primary 4-6, Age 7-10, Level B/C
Part 3 Living on earth: plants, animals, the environment. Primary 5-7, Age 9-11, Level C/D/E

Download
We recommend you download your own copy so you can use it time and time again from the comfort of your own computer.
Development
The Living Field CD was developed by scientists from The James Hutton Institute (then SCRI) in collaboration with Mylnefield Trust, Learning and Teaching Scotland, Scottish Executive Education Department and other educational organisations and teachers. The CD was distributed to all schools in Scotland and can be freely copied for educational use.
Funding and support
Organisations who contributed to the success of The Living Field CD include:
Scottish Executive Education Department
www.scotland.gov.uk/Topics/Education
Learning & Teaching Scotland
www.ltscotland.org.uk
Radio Tay
www.radiotay.co.uk
Radio Forth
www.radioforth.com
[Page reconstructed February 2011]