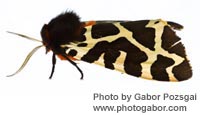 This website has been mothballed.
It is no longer being updated but we've left it here for reference.
Oils
[Introductory text for the oils page - in preparation]
The oils panel above: four images to the left, from top left clockwise, mature sunflower head, oilseed rape seed treated for sowing, groundnut (peanut) shells, olive trees; vertical image right of centre, part of abyssinian mustard Crambe abyssinica seed branch grown in the Living Field garden, shown as negative image; right upper, light through cold pressed rapeseed, grown in Scotland; right lower, cooking oils based on olive (all images Living Field collection).
background 
main points
species
the past - oils in the maritime croplands  
the present
prospects
sources, references, links
Background
 [text in preparation - January 2012]
Photographs above show, left clockwise, sunflowers in a field, heavy mature head, arrangement of florets on a head, field and tree; in Umbria Italy (by Squire, GR and KM) except bottom right (Living Field).
[remaining text in preparation - January 2012]