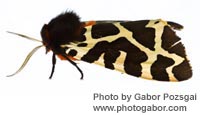 This website has been mothballed.
It is no longer being updated but we've left it here for reference.
Tracey Dixon's Images
For the past year or so, photographer Tracey Dixon from Dundee University has been experimenting with various slow motion, time-lapse and video recordings in the Living Field garden.
Here are some photographs of plants in the Living Field garden.Top left clockwise: seeding head of emmer wheat, water on leaf blade of a wheat landrace (red standard), water on poppy flower, teasel head and seeding head of rye. 
And here are some links to her YouTube sites.
Bumble bee cam - bumblebees on sage in bloom with a slow motion section. Heritage and modern cereals at the Living Field - produced with the Centre for Environmental Change and Human Resilience (CECHR), University of Dundee.
A selection of her photographs taken at the Living Field garden can be seen on the Garden page while the full set can be viewed on her JHI Living Field flickr site.
Tracey has gained international recognition for her stunning landscape photography. The Living Field is really pleased to be working with her.