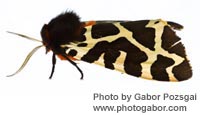 This website has been mothballed.
It is no longer being updated but we've left it here for reference.
Duncan of Jordanstone College of Art and Design
The Living Field has been working with Level 2 Communication Design, a class of  55-60 students at the Duncan of Jordanstone College of Art and Design (DJCAD), Dundee on their project on 'food issues and their effect on society'. 
Lecturer Jackie Malcolm invited Geoff Squire to talk with the class on some main issues in crops and food. He examined changes from the beginning of agriculture in the late stone age to the present day, where highest ever crop yields are countered by over-exploitation of soil and other natural resources. 
The class then came to visit the JHI where Graham Begg and Gladys Wright described in more detail some of the environmental problems facing crop production and the role of the Living Field project in creating greater public awareness of crops, food and countryside. The visitors were given a tour of the Community Garden to see the farmland habitats and the plots used to teach children how food is grown. 
Back at DJCAD, the class worked in teams to come up with designs for communicating important current issues in food. The resulting exhibition - The Living Field - opened on Friday 16 March 2012 for just over two weeks on Level 5 Matthew Gallery at DJCAD, University of Dundee.
Quite provocative the exhibits were  - take the giant model of the UK on a drip feed (huge food imports) and the collection of grumpy root vegetables, deemed not sellable, so wasted (see top of page).
The Living Field went along one Saturday to have a good look and take some photos. The three panels in the image below are taken from the posters produced by three of the teams.
The students also worked with Signpost International, Newton of Abirlot farm and The Biosphere Institute, as well as the Living Field, but we are pleased that the LF project lent its name to the title of the exhibition.
So ... many thanks to the lecturers, the students and the interest they showed in what the James Hutton Institute is doing  - it was a good all-round interaction. 
And we couldn't resist the image above, which was adapted from a photograph of a video loop constructed by one of the teams. Thanks indeed - and modestly, we feel obliged to agree! 
And finally the above image is cropped from the invitation to the exhibition.