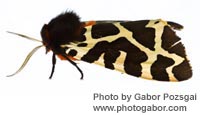 This website has been mothballed.
It is no longer being updated but we've left it here for reference.
Tay Estuary Forum
The Tay Estuary Forum 'brings together organisations and individuals with a common interest in the welfare of the Tay Estuary and adjacent coastline'.  For full details, further links, membership, how to get involved and contact information, check the Forum's web page.
The Forum is managed by a Steering Group comprising representatives from key organisations, including local universities, councils, SEPA, SNH and NGOs.The Secretariat is based at the University of Dundee, chaired by Rob Duck. The Project Officer is Laura Boothe. Email contact: TayEstuaryForum@dundee.ac.uk
The James Hutton Institute's two arable research farms, the LEAF Innovation Centre, the 40 hectare Centre for Sustainable Cropping and the Living Field site itself, are all based close to the Tay Estuary, a few miles west of Dundee. They contribute to the farming, food production, biodiversity and hydrology in TEF's area of interest.
The Living Field believes the TEF is an ideal means for linking the various interests in the region and recommends the links above to find out more, get on the mailing list and take part in the study and activities.
Annual Conference 2011
The Forum's Annual Conference 2011 was held on 15 April 2011. This year's theme was Sustainable Industry.  Topics in the Programme included sustainable economic development, sustainable industry and renewable energy and waste reduction.  This was an excellent conference, wide ranging and global in reach but with strong local content.
Speakers / topics/ web links -
Crop Production in a Sustainable Managed Ecosystem
Presentation from the James Hutton Institute at the TEF Annual Conference 2011
The high yielding croplands of Tayside have the advantage of good soil and climate for plant growth, yet to survive they need mechanisms to adapt to global economic forces and major environmental challenges. Barley, wheat and oats have been grown here for thousands of years. As recently as 150 years ago, oats dominated what was largely a subsistence, low-yielding agriculture. A combination of new machinery, the industrial manufacture of nitrogen fertiliser and genetic improvements in crop species supported a continuous rise in yield through the 20th century. Today, barley and wheat are the main local cereals, grown variously for alcoholic drinks and animal feed, while much of the food eaten by people and farm animals is imported, including cereals (wheat, rice, maize) and legume-based protein (beans, pulses). Market prices for inputs and products range widely depending on events elsewhere in the world. Intense production methods are damaging the wider environment through loss of nitrogen and phosphorus fertilisers and fields are losing their ecological functioning due to intense cropping. A future sustainable agriculture, acceptable to both rural and urban peoples, will need to reverse negative ecological trends by actively repairing damaged soils and supporting ecosystem 'services' such as wildlife and landscape. It will at the same time need to diversify, both to reduce its reliance on imports (especially of plant protein) and increase the range of high quality, high value outputs. Research will continue to provide innovations in products and sustainable practice, but the greatest change needed will be in society's attitude to food and farming.
'The speaker, Geoff Squire, is a biologist and principal scientist working on sustainable managed ecosystems at the James Hutton Institute. The talk will be illustrated with examples of the maritime croplands around Tayside and of innovation through research and knowledge exchange. The talk will highlight the future potential of facilities and expertise in Tayside, notably at the Institute's major new field research platform – the Centre for Sustainable Cropping – and its LEAF Innovation Centre and Living Field outreach and educational project.'