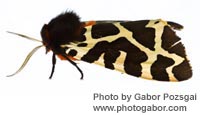 This website has been mothballed.
It is no longer being updated but we've left it here for reference.
Autumn 2011
The What's New page from October and November 2011.
Waters - new Living Field project
High rainfall brings problems for cropland - waterlogged soil, erosion, transfer of pollutants to waters - but most of our crops in most years will still not reach their highest yield because of shortage of water in summer. Good management of soil is crucial if enough rain-water is to be stored in soil, and the excess released slowly to avoid erosion and pollution. Good management is also needed to make the waterways fed by the croplands clear and unclogged, as was the burn shown below, on 26 November 2011, reflecting from its surface the shapes of trees on the bank.
So the Living Field is pleased to record that it has been awarded funds for a project on water with emphasis on the storage and movement of water in soil, crops and food. The money will come from the Centre of Expertise in Waters CREW, funded by the Scottish Government. The work will produce guides for education and the public on the water-cycle in agriculture and the water moved around the world in traded commodities. All material will be freely available through web pages and as downloads (or hard copies on request). We are also planning a display on the water-cycle based in the Living Field garden during 2012.
Late autumn leaf
Late autumn in the croplands. Leaves have gone from most of the broadleaf trees and shrubs, but elm and hazel, both common in field hedges and as small trees, keep leaf for a time, specially on longer shoots that haven't been cut, as do a few less common species. Hedged beech is the only broadleaf  to hold its leaf until spring. The weather this autumn created background shades of mostly golden yellow and brown rather than red. Fungi and insects continue to draw intricate and infinitely variable patterns, no two leaves alike.
The leaves in the photographs above, taken 20 November 2011, are from (left to right) elm  Ulmus species, wild service tree Sorbus torminalis and hornbeam Carpinus betulus. Despite the loss of most mature elm, various species and hybrids are common in hedges. The service tree and hornbeam are also both native to Britain, but this far north, any specimens are most likely planted.
Food web fibres
The fabulous Verdant Works in Dundee has a free exhibition From Carriers to Coffins - Jute in the 21st Century which ends on 2 December 2011, so there's just over three weeks left in which to experience it. Much more than musty old sacking, jute, a plant fibre, is having a renaissance as designer ware, conscience pleasing carrier bags and a biodegradable last resting place for a person or pet, cosy when the time comes. Lots of ideas, innovation, small manufactures and surprising colours. The versatile jute is a plant that gets converted directly into useful fibrous material, but the botanical sources of some other familiar fibres have to get eaten by something before they are any use. Mulberry leaves - silkworms - silk / seaweeds - sheep - wool: simple food webs, quality fabrics, specially if craft-woven.
The photographs show from top left, clockwise: silkworm cocoon made by a larva fed on mulberry, from a craft weaver in Laos; fragment of matted fleece shed by a North Ronaldsay sheep that ate red and brown seaweed; part of a rug, woven on Orkney from North Ronaldsay wool with a linen (flax) warp; and silk dress fabric, handloom woven in Laos. All photographs Living Field/Squire. More info on these food web fabrics, a well as jute, hemp, cotton, linen and manila, will be available later in November on the fibres pages of 5000 years.
Orange fruits of the sea-buckthorn
The sea-buckthorn Hippophae rhamnoides is native to sandy soils along coastlines. Its bright orange fruit appear in October, and should remind us that the cross quarter day of early November is near, and that all crops should be now harvested. In modern times, they should also tell us that the clocks are about to go back an hour. The fruit lasts on the tree for much of November. Sea-buckthorn is more likely to be seen as plantings in waysides, parks and gardens, where it sometimes loses favour as its vigorous suckers spread spiny branches into lawns and flower beds.
A few decades ago, researchers planted a small grove of  sea-buckthorn on the Institute's farm at Invergowrie. The plants have continued to flower and fruit, showing large variation between individuals in relative vegetative growth and fruit bearing. In the photograph above, of a high fruit-bearer, taken 27 October 2011, each orange berry is 10-15 mm across. Extracts from plants of the sea-buckthorn genus are used commercially in herbal products. The berries also give a unique, delicious flavouring to ice cream and cheesecake. (Photographs - Living Field collection.)
Fine braw thistle
'There's a fine braw thistle that lifts its croon / By the riverbank where the ashes stand / And the swirl o' water comes whispr'rin doun / Past birk and bramble and grazing land': the opening to Violet Jacob's poem The end o't. The writer knows the plants and landscape of Angus, and she knows the people who worked and lived on them; and she draws unsentimental contrasts between the wild and the human. The next lines hint at the title's meaning: 'Summer's flittit an' time's no heedin / A feckless lass nor a pridefu flow'r'. It's been a good year for thistles!   
The photographs above are of the marsh thistle Cirsium palustre, common on wet, unimproved grazings and also on riverbanks with ash, birch and bramble. Violet Jacob's poetry is gaining wider audience through online archives and being set to music and sung. Some of the poems in Scots are available online through the Gutenberg archive. The People of Angus web pages offer notes on her life and work. Best of all, The end o't has been given a tune by Sandy Stanage and is stunningly sung in Scots by Sylvia Barnes. (2007. The Colour of Amber. Greentrax Recordings.) For unfamilar words see the Dictionary of the Scots Language.
Wool, hair and straw
These three ancient products of agriculture are important today. All still in demand, though the demand and the available supplies fluctuate with markets, with the weather and in response to new uses being devised. Take cereal straw, not so long ago burnt on the fields causing widespread pollution and loss of carbon, but now harvested again for animal feed, and increasingly in demand as a base for a range of new biomaterials and biofuels. We come into contact with things made from organic fibres most days of our lives - but visit your local agricultural show or vintage rally to see and feel them in the raw.
The images of wool, hair and straw above (Living Field collection) were from scenes at the Working Vintage Rally and Display held by the Strathnairn Farmers Association at Daviot, near Inverness on 8 October 2011.
Astronomy night 8 October
The observatory in the Living Field garden is now being prepared for the winter viewing season by the Dundee Astronomical Society. Ken Kennedy writes "There has been a prediction by the meteor experts that the usually quiet meteor shower, the Draconids, may produce a sharp peak of many meteors at around 2000 UT (give or take an hour or two) on the 8th October. With this in mind, we hope to get a group of observers on site from about 7pm BST on Saturday 8th October, assuming better than 50% cloud cover.  If any of the Hutton Institute staff would like to come along, they would be most welcome." So if any Hutton people want to attend on the 8th, please let Ken Kennedy know your intentions by email. DAS would like to start a weekly observation evening from late October. "The main subject of interest this winter will be Jupiter as it is high in the sky from November and it will be interesting to see if the south equatorial belt, which disappeared in 2010, has fully returned." Further details will be posted here. Until then, here are some DAS photographs of the moon and Jupiter.
Photographs above, from top left clockwise: the moon, the moon's crater Tycho, Jupiter, and a mozaic of the moon (all photographs by Ken Kennedy, Dundee Astronomical Society).
Content and contact this page (apart from astronomical images): Geoff Squire