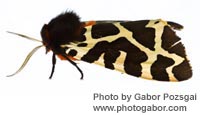 This website has been mothballed.
It is no longer being updated but we've left it here for reference.
Virtual Farm
Weeds
Weeds cost agriculture billions of pounds every year, but they also support an arable food web that maintains functions vital to farming such as pest-regulation, pollination and the cycling of carbon and nutrients. Follow the links to find out more.
See how different approaches to field mangement affect the balance between the growth of crops and the biodiversity of weeds. [Trial version added late February 2011]
Identify over 185 weeds and see photographs of their seeds, seedlings and flowers.
Read more about the role of arable weeds from the Living Field science pages.
Contact for this page: Graham Begg
Page began - 15 February 2011