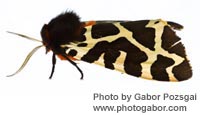 This website has been mothballed.
It is no longer being updated but we've left it here for reference.
Download the Living Field CD
The Living Field CD contains a wealth of information and as a result is quite large and will require patience when downloading. The file is 160 MB in size and will take approximately 43 minutes on broadband and 6 hours 30 minutes on 56k to download completely. Simply unzip the file and burn the contents onto a CD for use over and over again.
Download your own copy of the Living Field CD here.
Please send any feedback or suggestions that you may have to us.
If you have any issues with the software please take a look at our FAQ before contacting us. 
The Living Field CD FAQs
Q. I don't have the software to open up the zip file.
A. Software to open zip comes as a standard part of current operating systems. However, if you are using a public access computer, such as one in a library, you might not have the necessary software installed. This is possibly because of local IT policy. In this case it is best to speak to those in charge to seek an alternative arrangement and or to contact their local IT services for advice.
Q. I have the Living Field downloaded but I don't have Flash Player installed. Where do I get this from?
A. The software necessary for using the CD is available from two places. On the CD is a folder called flash_installers. In here you will find the necessary install files for both Apple Mac and Windows platforms. An alternative to this is to download the latest flash player from the Macromedia website.