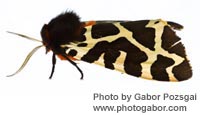 This website has been mothballed.
It is no longer being updated but we've left it here for reference.
Play online
The Living Field offers online access to the following resources.
Living Field CD and download
The Living Field project released the educational aid - Linking Science and the Environment - in 2005, aligned with the 5-14 curriculum in Scotland's schools. The aid, widely known as the Living Field CD, was distributed to all schools in Scotland and can be freely copied for educational use.
The Living Field CD is a combination of illustrations, animations and interactive lessons. It "contains more than 300 pages of high quality images, sounds, games, and activity sheets designed to enhance and enrich pupils' knowledge and interest".
To Play online or download the CD, click the item in the left hand menu or the following link Living Field CD and download.
Seed and plant identification - ASIS
A group of students from the University of Abertay Dundee and staff from the Institute worked together on a project to produce a web-based guide to identifying seeds and seedlings, mostly of weeds and other wild plants found in arable and managed pasture. 
While most of the plants can be identified on site when in flower, seedlings and seeds are generally difficult to place except by the most experienced. The original purpose of the guide was to offer a reference and teaching aid to the commoner plants for staff working on field and farm surveys.
Since going live in 2005, the guide, named ASIS, has been used in a range of projects.The following link leads to the ASIS web site.
Virtual Farm 
A working farm has to achieve a balance between physical, chemical, biological, social and economic processes. Understanding these processes is at the heart of efforts to devise sustainable ways of managing farms so they continue to be productive while safeguarding the environment.
New in 2011, Virtual Farm sees the first of a collection of on-line exhibits that together will explore the environment of a typical arable farm in the Scottish lowlands.
We've started by considering the importance of farmland weeds as both economic burden and biodiversity. Additions are planned for the future that will explore other aspects of the arable farm.
To explore the exhibits, click on the Virtual Farm link.