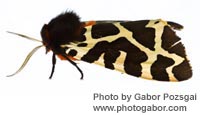 This website has been mothballed.
It is no longer being updated but we've left it here for reference.
Habitats
The Living Field Garden was designed and built in 2004 as a place for the enjoyment and study of wild and cultivated plants from Scotland's lowland, agricultural landscapes.
People are welcome to visit the garden at any time via the Invergowrie path network. For directions, please follow this link.
The garden was built to display habitats that represent cropped field, fallow, meadow, copse, hedge and wetland areas such as pond and ditch.
This concentration of habitats in a small area forms an 'oasis'  of  biodiversity. The range of higher plants, probably more than 200 species, draws in many other life forms, especially during the summer when the meadow is heaving with sound and colour. 
Large poster boards give some notes on the habitats, seedbank and soils. The habitats board is sited next to the two wooden picnic tables.
The first link in the list below shows the layout of the garden. The remaining links lead to brief descriptions of each of the habitats.